The craze for UK education has met some downturn in 2013. This has been the worst case recorded in past 29 years, when 50% drop is measured in the number of postgraduate students coming from Asia pacific region like India, Pakistan etc, and 25% drop in number of students from EU compared with last year.
There have been certain serious factors noted as being responsible for cutting the flow of international students to UK universities. Among them politics in higher education sector in the UK, stricter visa formalities for foreign students, too costly livings in the UK, uncertainty of post-study job opportunity are most prominent ones.
High Cost
Image Source : bit.ly/1gaMpLU
But, what predominantly has been measured as the main reason behind so huge decline in international student flow to UK universities is the very high course-fees at reputed UK universities. The rising cost in higher education is, although, becoming a global problem, UK universities are demonstrating something beyond the limit of impossibility. An aspirant who belongs to moderate economic stratum can never plan his/her UK university education for this high fees structure.
Many Easy Alternatives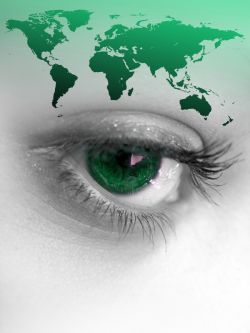 Image Source : bit.ly/1izUkUE
International students have, rather, a great many other alternative like Spain, Russia, Australia, Korea etc that provide international education with comparatively low cost. There are many other countries coming up as the destinations for attractive higher education in affordable cost. So, UK universities are rapidly losing their student flow to the newly emerging universities of different countries. Despite the superiority of UK education standard, some loopholes of the country's complex system are causing this low tide in foreign student flow to the nation's higher education institutions.
Bitter Experiences
Next, there is an issue of international students being, reportedly, harassed and ignored. Their on campus experience is not somewhat very good. International students are reported often to be denied internships, placements and other opportunities that would increase their scope of employability. This sort of experience played quite negatively on the spirit of international students to UK universities.
Discrimination
Image Source: bit.ly/1n7bhc4
There is also noted racial discriminations among faculty. Among the UK's 18,510 university professors, only 85 are found black and just 12.8% of academic staff is from ethnic minority background. This sort of negative influence is really very potent to make a repulsive effect on the system.
Online Learning is Growing Rapidly
But, still the world acknowledges the grand level of UK education, and where the international student enrollment is rapidly decreasing to the on campus courses at UK universities, there has been a steady growth in online degrees offered by eminent
UK universities.
Image Source : bit.ly/1izWmEt
The reason behind the increase in the online enrolment of international students to UK universities involves all the antidotes to the issues that discourage foreign students for coming to the UK for higher education. With simple enrolment to online degree courses, online students are able to continue their studies over internet. They enjoy all the privileges of an on campus student, and that too with added advantages of studying flexibly as per their convenient time and place. This flexibility of learning schedule enables them to involve in parallel jobs to their studies, which, in turn, augment their hands-on industrial experience, and thus increase their hiring opportunity after they complete their degrees. The cost of education can be as low in
online UK university course
as to 60% less than any on campus course.
So, people are now inclining upon doing their UK university degrees through online mode of education which is convenient, cost-friendly and, at the same time, career-wise attractive.
Article Source: http://bit.ly/1h6EOlK